Study the Universe from Sydney
Cutting-edge research projects in Honours, Masters and PhD
---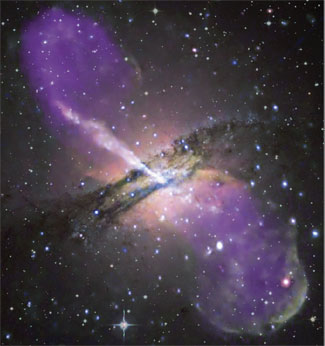 Centaurus A - combining X-ray, radio and optical images.


The Sydney Institute for Astronomy (SIfA) at The University of Sydney is a leader in observational and theoretical astrophysics research in Australia, complemented by a vibrant instrumentation program for optical, infrared and radio telescopes.

Our research encompasses:
the active Sun
stellar oscillations
the formation of stars
the search for exoplanets
supernovae
pulsars and black holes
the structure of our Milky Way
galactic archaeology
the cosmic history of star and galaxy formation
clusters of galaxies
active galaxies and quasars
the origin of cosmic magnetism
gravitational lensing
the nature of dark matter and dark energy
Join us in studying exciting, frontline areas of modern astronomy, from the heart of the Solar System to the most distant parts of the Universe.


---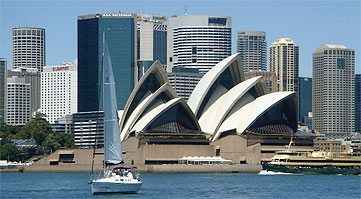 The Sydney Opera House, facing onto Sydney Harbour.
---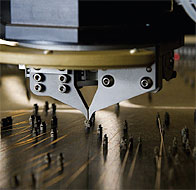 The fibre gripper of the 2dF robot
at the 4m Anglo-Australian Telescope.


Go to the SIfA Research web pages for information on the full range of exciting research undertaken if SIfA staff and students. Look under 'Projects' for the research with a more instrumental flavour.

The School of Physics web pages offer general information for Future and Current students, including International Students.

For more information, contact sifa_enquiry@physics.usyd.edu.au


Research Projects
---
Research is an integral part of Honours and Postgraduate study, as described briefly in the information below.


Honours (4th Year) Projects:
Honours Physics includes a major Research Project that is a significant component of the Honours work and assessment.
See Honours Projects currently on offer to see the range of projects offered by SIfA.
*For more information on the Honours year, see the Honours web page.


Postgraduate Projects:
In Postgraduate Physics you spend most of your time working on a research project under the supervision of one or more members of staff. Many postgraduate students working with observational projects are expected, as part of their studies, to acquire practical experience in at least one technical area, such as radio frequency/microwave engineering, computing hardware or software, optics or optical fibres, etc. Their research programs may be in traditional areas of astrophysics (planets, stars, emission nebulae, supernova remnants, pulsars, galaxies and the Magellanic Clouds, clusters of galaxies, quasars and cosmology) or in technical areas such as computer systems development and the design and prototyping of new instrumentation. Many students are supervised jointly by Department staff and astronomers at ATNF or AAO, giving access to a wider variety of projects and contacts.

Students joining SIfA can look forward to the excitement of mixing with the astrophysics community in the Sydney area. They will have opportunities to work with a number of world-class astronomical instruments and to interact with scientists tackling challenging problems in most branches of astrophysics. They can plan a MSc or PhD program which leaves them well qualified to continue a career in astrophysics or in one of many related fields such as computing, communications engineering, optical science, or management of research and development.

A sample of range of potential research topics can be seen in SIfA's latest PhD Research Projects in the Sydney Institute for Astronomy (pdf).

*For more information, see the Postgraduate Physics web pages for either Future Students or Current Students.


---
For more information, contact sifa_enquiry@physics.usyd.edu.au