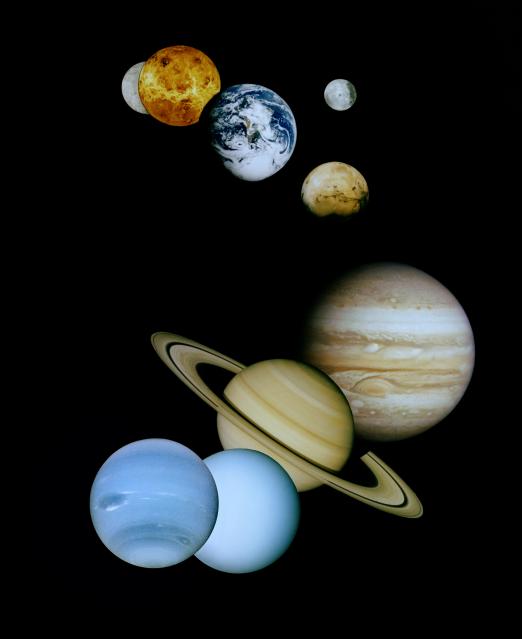 Montage of planetary images taken by various planetary missions. The spacecraft responsible for the images were:
the Mercury image was taken by Mariner 10,
the Venus image by Magellan,
the Earth image by Galileo,
the Mars image by Viking, and
the Jupiter, Saturn, Uranus and Neptune images by Voyager.
Pluto is not shown as no spacecraft has yet visited it.
From JPL Planetary Photojournal