Still Busy Writing my Thesis...
I have been busy writing my thesis practically every single day of the week. My thesis is around 160 pages at the moment (estimated to be 200 pages when completed) and I want to finish off most of the chapters so I can give to my supervisors Brian and Alex before christmas for review. And my latest date of submission will be in the middle of March, so hopefully my thesis will be finished before then.
On a side note, I have just started my personal blog page so I am practically in front of my computer 24 hours a day.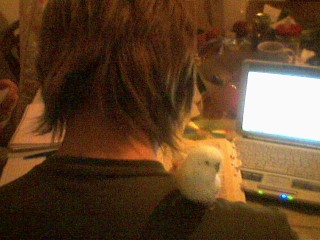 Fortunately, the wallpaper section is still up to date and the first testing batch of our CPL Anniversary stamps are in the process of being printed. I will do my best in updating our website.
Lastly, our staff from CPL would like to wish everyone a Merry Christmas and a Happy New Year!
13/12/2004