<![if !vml]><![endif]>
<![if !vml]>

<![endif]><![if !mso]>

<![endif]>

Supreme Court, Darlinghurst, Sydney

<![if !mso]>

<![endif]><![if !mso & !vml]> <![endif]><![if !vml]>

<![endif]><![if !vml]>

<![endif]><![if !mso]>

<![endif]>

Melbourne Park, Australian Open

<![if !mso]>

<![endif]><![if !mso & !vml]> <![endif]><![if !vml]>

<![endif]>

<![if !vml]><![endif]>

AT COURTS

<![if !vml]><![endif]>
__________________________________________
SPORTS PHYSICS MOVIE CLIPS FORENSIC PHYSICS
_______________________________________________________________________________________________________
<![if !supportEmptyParas]> <![endif]>
INDIVIDUAL SPORTS
<![if !supportEmptyParas]> <![endif]>
<![if !vml]>

<![endif]> <![if !vml]>

<![endif]> <![if !vml]>

<![endif]>
<![if !vml]>

<![endif]> <![if !vml]>

<![endif]> <![if !vml]>

<![endif]>

___________________________________________________________

PHYSICS OF BOUNCING BALLS AND OTHER OBJECTS SILLY PUTTY

COLLISIONS SPINNING TOPS & GYROSCOPES OTHER PHYSICS MOVIES

BALL TRAJECTORIES and AERODYNAMICS and DUNE BUGGY TRAJECTORIES

WOBBLE BOARDS & MUSICAL SAWS MARIOTTE'S CRADLE (aka Newton's cradle)

<![if !vml]>

<![endif]><![if !mso]>

<![endif]>

A falling slinky does something totally unexpected.

The bottom end waits for the top end to fall before

the bottom end starts to fall. See also http://youtu.be/eCMmmEEyOO0

<![if !mso]>

<![endif]><![if !mso & !vml]> <![endif]><![if !vml]>

<![endif]>___________________________________________________________________________________________
___________________________________________________________
PUBLICATIONS (and TENNIS MAGAZINE ARTICLES)
<![if !vml]>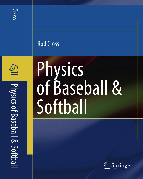 <![endif]> <![if !vml]>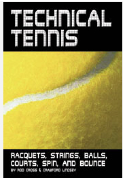 <![endif]> <![if !vml]>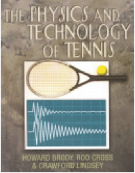 <![endif]>
____________________________________________________________
PLASMA PHYSICS DEPARTMENT 1960-1995 – HISTORICAL PHOTOS
Brief CV
Born 1943. Lived in Berry, NSW until age 14 then moved to Forbes. B.Sc. Dip. Ed at Sydney University.
PhD in plasma physics in 1968. From 1968 to 1996 I worked in the Plasma Physics Department at Sydney
University, specialising in Alfven wave studies in the TORTUS tokamak. I retired in 2003 as an Honorary
member of staff, to continue work on the physics of sport and forensic physics.
_____________________________________________________________
<![if !supportEmptyParas]> <![endif]>